ABOUT FISCH-BONE MOTORS
Welcome to Fisch-Bone Enterprises…your ultimate online auto source! For over a decade we've been providing our clients with MATCHLESS Integrity, Knowledge, Service and Communication!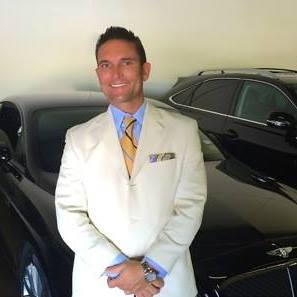 Thank you for stopping by! My name is Scott Fischer, President and Founder of Fisch-Bone Motors. I'd like to start by letting you all know that we are not a typical "used car lot"! We advertise and sell all of our hand-picked luxury cars, trucks and SUVs through multiple avenues on the internet to a nationwide market…and in some cases Internationally! All of our luxury vehicles that we offer to the public are priced extremely low. We offer our clients complete transparency when it comes to selling, buying (trade-ins) financing as we realize the importance of being up front, honest and fair to each and every person we deal with. We sell vehicles to both dealers and the public; we finance vehicles, take trade-ins and have the ability to locate specific vehicles for those who know what they want, but simply don't have the time or desire to take on the "hunting" process alone!
When we started this company we knew exactly what our main focus would be built around. While so simple, and having such a positive impact, yet unusually hard to find these days in any industry, QUALITY MERCHANDISE & CUSTOMER SERVICE! Having owned an Internet driven auto dealership for over a decade now, I've learned a significant amount as far as doing the right things and wrong things through trial & error, and of course experience. It is not common logic (so one would think), but so many lose focus on what the business is really about. It's amazing how few people provide customer service at dealerships today. Some people talk about their honesty, integrity, communication, etc… Does it really matter unless it's demonstrated? We truly care and listen! Until a friend refers us, or you give us a chance, they are just words. We aren't trying anything that hasn't been done or attempted before; we're just putting all the good things together for each individual client. We are doing what people in general fail to do…which is, what they say they will! "Show me, don't tell me", an integral part of our business model.

So what exactly do we do, and how do we do it? We sell a large number of vehicles to other dealers; we sell cars, trucks and SUVs online through multiple avenues to the general public. We provide VERY EASY & SAME DAY finance approvals for just about everyone.
WE DO NOT PRESSURE SELL ANYTHING,
NOR DO WE HAVE A COMMISSIONED STAFF!
Our entire success and future is invested in your repeat business; customer referrals from each of our "more than satisfied" clients along with simple word of mouth. These days I believe the successful dealerships HAVE to offer TRANSPARENCY to their potential clients. We have nothing to hide, so we make sure our clients know that we go over in detail our hand selected inventory, provide you detailed pictures, provide a free CARFAX report and if you plan to move forward, advise that you have a pre-buy inspection performed.
Having been in the business for many years experiencing all facets of buying and selling cars, trucks, SUVs, Extended Warranties and offering nationwide financing, it's apparent the power of online sales and marketing has forever changed the way we do business. It has eliminated some of the traditional hassles of the process, but it also brings up new potential risks having not seen the vehicle or dealer in person. We do all that we can to give you peace-of-mind. Have a third-party inspection performed by whomever you deem worthy. Call and talk to me, check out our website inclusive of pictures of our facility, video of our operation and interaction with our staff. We realize how important it is that you know who your dealing with on the other end of the phone, and what the operation is actually like...so we show you rather than just tell you! Feel free to request ANYTHING that we can produce to give you the comfort that you need.
Online shopping and the capabilities of research via the Internet has taken the guessing game out of many industries in some form or fashion. Now you can compare pricing around the entire country, follow trends and in many instances YOU, the buyer, will know as much, if not more than the individual selling it to you. HOWEVER, one of our most valuable services we offer is helping those who need a vehicle, but are fearful of being taken advantage of, or pressured into an impulse decision.
DISCLAIMER:

In order for us to pull a vehicle off the market (all avenues in which we advertise) we accept a NON-REFUNDABLE deposit of $500. Since credit and/or debit card payments can be disputed and reversed, ACCEPTABLE forms of payment are Wire, Cashiers Check, Cash or Money Order. When we accept a $500 deposit (we immediately pull a vehicle from the market, and typically show it as PENDING on our website. If you, the buyer/potential future owner of one of our vehicles gives us a deposit that is a commitment and agreement that you will in fact purchase the vehicle at hand. If for ANY reason you do not complete the transaction within the required time frame stated in our ad under terms and conditions (unless otherwise given written authorization by a Dealer Principal of Fisch-Bone Enterprises LLC) you forfeit the $500 at which point we reserve the right to relist, remarket and/or sell the vehicle elsewhere. Since, when giving or submitting a $500 deposit on a vehicle you herby are entering into a legal binding agreement to purchase the vehicle in which the deposit denotes you automatically forfeit the amount of the deposit ($500 in most cases, but can be up to $3000) whether or not you chose to read this portion of our TERMS & CONDITIONS. All credit card transactions will be subject to a 3% surcharge.